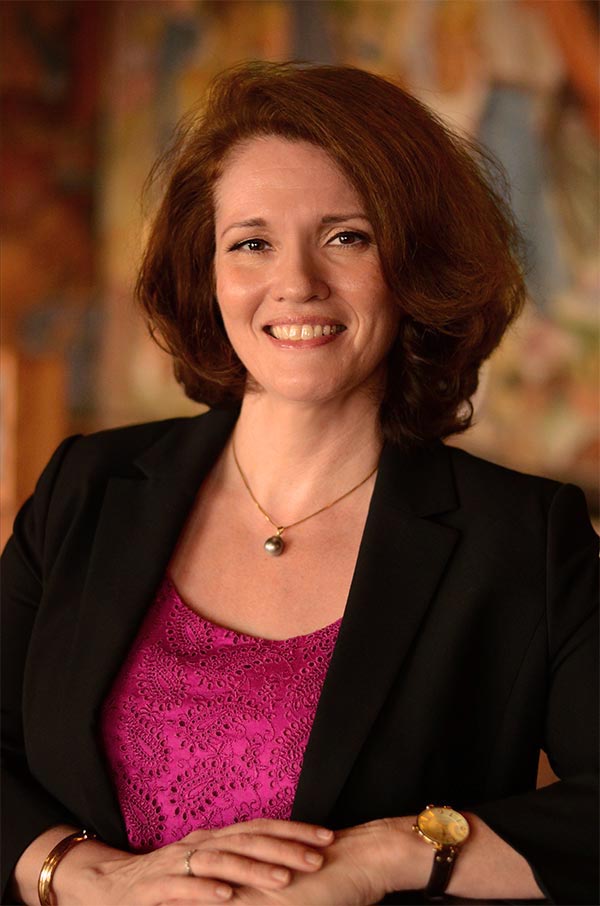 Ms. Grimaldi is a frequent speaker and writer on chemical and product regulation topics, and is an author of The TSCA Handbook (4th Ed. 2006). She has been named a Northern California Super Lawyer, a rating service of outstanding lawyers, since 2004.
Ann maintains a diverse practice centered on chemical regulation, with primary focus on Proposition 65, the federal Toxic Substances Control Act (TSCA), California's Green Chemistry Initiative/Safer Consumer Products Regulations, the California and federal Hazard Communication Standards, nanomaterial regulation, and the Controlled Substances Act and state equivalents as such laws pertain to industrial operations. Her client base consists of entities operating at every point across supply chains, from chemical manufacturers to consumer product retailers, and in a variety of industries including pesticides, life sciences, cannabis, art materials, furniture, plumbing products and more.
With 20 years of experience representing companies in Proposition 65 matters, Ann has deep knowledge of the law and its enforcement. On the litigation side, Ann has resolved hundreds of Proposition 65 claims and has defended a broad range of entities in Proposition 65 lawsuits, including chemical manufacturers, consumer product distributors and defense companies, through appeal. Her Proposition 65 client base includes cannabis businesses, and Ann has resolved numerous Proposition 65 claims brought against such businesses by both public and private enforcers.
On the compliance side, Ann consults carefully with clients to understand the nature of their business operations, supply chains and cultures, and provides practical compliance advice and in-house training. Ann's Proposition 65 litigation experience is an invaluable foundation for her compliance counseling services.
A co-author of The TSCA Handbook (4th Ed., Government Institutes 2006), Ann regularly advises clients on TSCA compliance and has prepared TSCA compliance manuals fitting specific client operations. She has assisted numerous clients in undertaking environmental TSCA audits, self-disclosing potential TSCA violations pursuant to USEPA's Self-Policing Policy, and obtaining PMN and LVE approvals for new chemicals.
Ann counsels companies on other policy, implementation and enforcement issues in connection with existing and proposed chemical regulatory requirements, including the California Air Resources Board's Consumer Products Regulation, the 2018 regulatory changes to the Proposition 65 warning regulations, the 2016 TSCA amendments, and the significant changes to hazard communication through numerous jurisdictions' adoption of the Globally Harmonized System of Classification and Labeling of Chemicals. She also guides clients on implementation and business impact considerations pertaining to the California Safer Consumer Products Regulations and the evolving list of Priority Products under that program.
Ann is a frequent speaker and writer on chemical and product regulation topics, and has been named a Northern California Super Lawyer, a rating service of outstanding lawyers, since 2004. Prior to opening Grimaldi Law Offices, Ann was a partner at McKenna Long & Aldridge LLP (now Dentons), where she advised clients on compliance with chemical and product laws and defended them in enforcement actions. She began her legal career at Heller Ehrman in San Francisco.
Ann graduated from the University of California Hastings College of the Law magna cum laude. She holds a Bachelor of Science Degree in Bacteriology from University of California, Davis. Before studying law, Ann worked for several years as a research associate in the fields of molecular biology and cell biology, primarily at the University of California, San Francisco School of Medicine. She has published in The Journal of Cell Biology and in Current Protocols of Molecular Biology.
Being caught up in chemical and product law requirements can be a stressful situation for a business. I strive to eliminate that stress, and to provide the most practical and cost-effective guidance so that my clients can get back to business as quickly as possible.
−Ann Grimaldi